Best PMJAY consultant with 100+ customers & 5+ years experience
Complete documentation assistance for PMJAY
Become a our partner to get free advisory

The Pradhan Mantri Jan Arogya Yojana (PMJAY) is a flagship healthcare program launched by the Indian government. PMJAY empanelment refers to the process of getting approved and listed as a healthcare provider under the PMJAY program. This allows hospitals and medical institutions to provide medical services to PMJAY beneficiaries, who are entitled to a wide range of healthcare benefits under the scheme.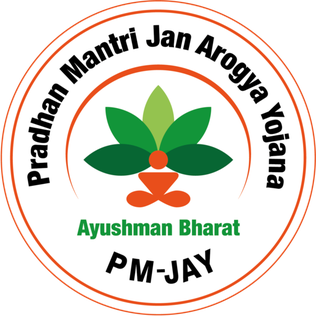 Benefits of PMJAY Empanelment for Hospitals and Medical Institutions
Benefits of PMJAY
By being part of the PMJAY network, hospitals and medical institutions can attract a new patient base, increasing their overall patient volume.
PMJAY beneficiaries are entitled to a wide range of healthcare benefits, and the scheme ensures that hospitals and medical institutions are reimbursed for the services they provide.
Improved brand recognition
Being empaneled with PMJAY can enhance the reputation of a hospital or medical institution, helping it to stand out in a competitive marketplace.
Eligibility Criteria for PMJAY Empanelment
To be eligible for PMJAY empanelment, hospitals and medical institutions must meet certain criteria, including:
Must have a valid Medical Council of India (MCI) or State Medical Council (SMC) registration

Must have adequate infrastructure and facilities, including inpatient and outpatient departments, diagnostic facilities, and emergency services

Must have a qualified and experienced medical staff, including specialists and general practitioners
PMJAY Empanelment Required Documents:
The following documents are required for PMJAY empanelment:
Hospital registration certificate
Hospital photographs
Any other Empanelments
Details of doctors and support staff
List of the services provided
Pre-entry/ NABH certification (if available)
Bio-medical waste certificate 
NOC from Fire department
State Wise Process For PMJAY Empanelment
Delhi

Haryana

Uttar Pradesh

Rajasthan

Punjab

And all states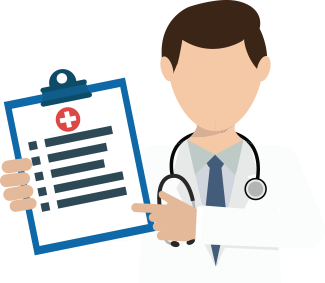 PMJAY Empanelment Process: Step-by-Step Guide
The PMJAY Empanelment for Ayurveda hospitals is a four-step process. The following is a step-by-step procedure for getting PMJAY Empanelment in India
Step 1: Application Submission
The first step is to submit a formal application to the PMJAY office, including all required documents and information.
The PMJAY office will conduct an inspection of the hospital or medical institution to assess its facilities and infrastructure.
 If the inspection is successful, the hospital or medical institution will be approved for PMJAY empanelment
A contract will be signed between the hospital or medical institution and the PMJAY office, outlining the terms and conditions of the empanelment.
Top PMJAY Empanelment Consultant
We are one of the top agents/ consultants for empanelment with ECHS. Our team includes doctors, healthcare professionals and certified quality consultants. Benefits of partnering with us include