What Is Ayush Empanelment?
Ayush empanelment is empanelment of Ayurveda, Naturopathy and Yoga, Unani, Siddha and Homeopathy Clinic and Hospital with all TPA like Medi Assist, Private Health Insurance company like ICICI lombard, Max Bupa, Govt Empanelment like CGHS /DGHS and Ayushman Bharat Yojna. To get cashless and reimbursement facilities as per regulations issued by IRDA, Rohini Registration , NABH, Ayush Ministry and PMO office for Ayush Treatment.
We have successfully completed Webinars and now we are going to launch the 11th Webinar. Book Your Seats Today
Our Completed Ayush Empanelment Seminar
How to Get DGEHS, CGHS, NABH & Insurance Cashless Panel Daycare Center Now has time to grow Ayurveda through Ayush Empanelment.
All Applied Clinics or Hospitals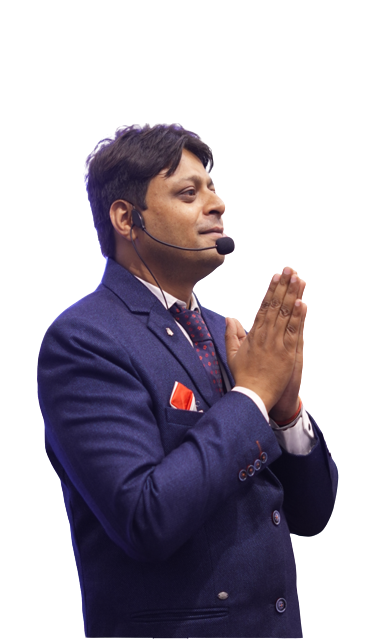 Ayurveda Acharya Dr. Vikas Gupta
Dr Vikas Gupta is a devoted lover of Vedic Science and a visionary leader with a firm belief to bring back the glory of Ayush. He has dedicated his life to promoting evidence-based practices to ensure a healthy world with the longevity of the human race. His exceptional leadership has brought a significant change in the society's outlook towards Vedic Science.
Dr Vikas Gupta's journey began by following the footsteps of the Rishis of ancient times, acquiring knowledge from various saints, and teaching Vedic Science Ayurveda to Ayurveda graduates from all over India. On 1 Jan 2015, Dr Gupta decided to drop the services of modern medicine and start a new journey of practice, teaching, and spreading Vedic Science Ayurveda to every doorstep of Indian society through an organization named Sandhya Medicity Healthcare.
In just 5 years of his journey, Dr Vikas Gupta treated more than one lakh Indian families, including Members of Parliament (M.P.), Members of Legislative Assembly (MLA), and Business Tycoons of India. His exceptional skills and knowledge also earned him the opportunity to treat the Italian Senate from Sardegna, Italy.
Ayush Empanelment Webinar Attended Doctors Certificates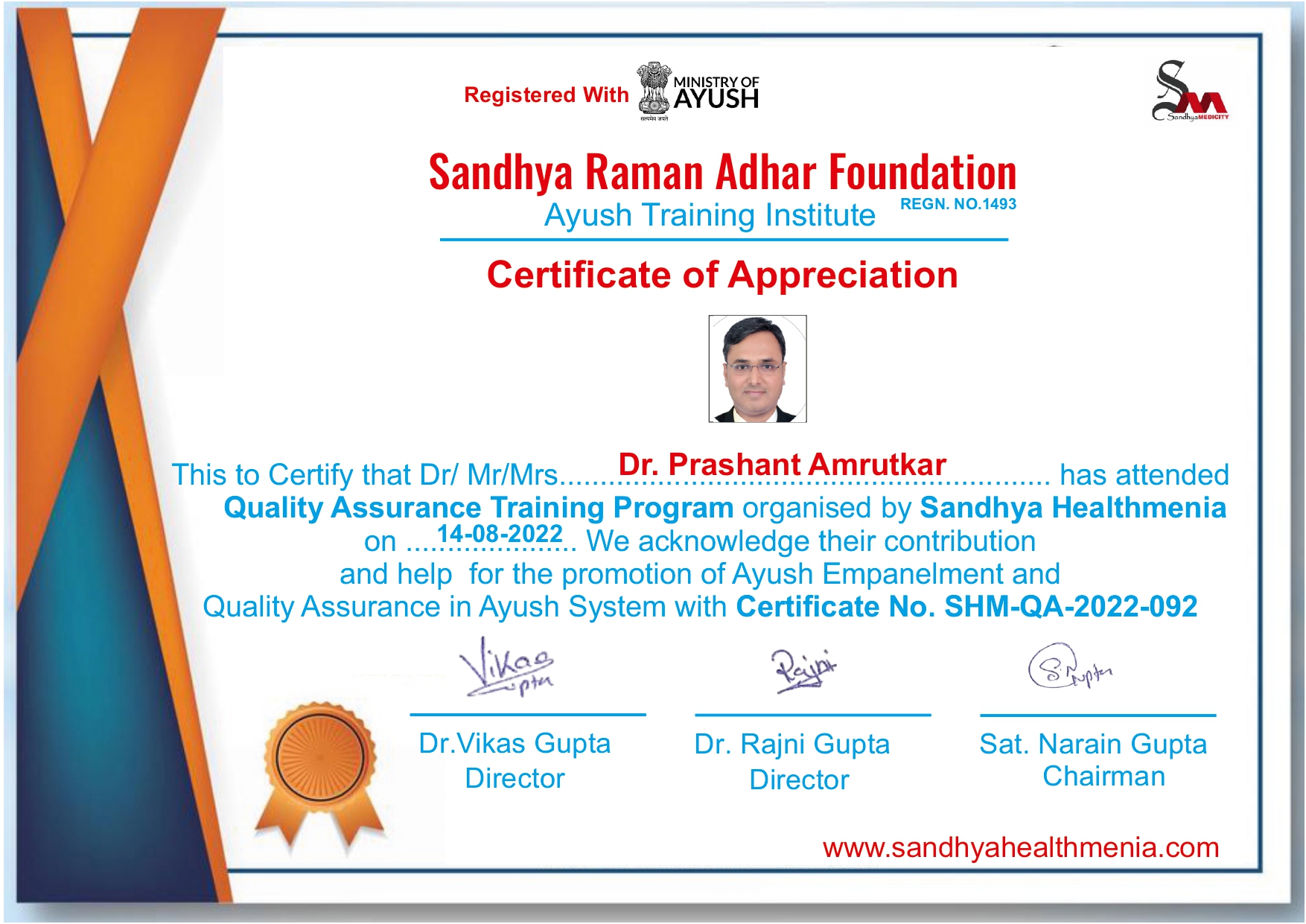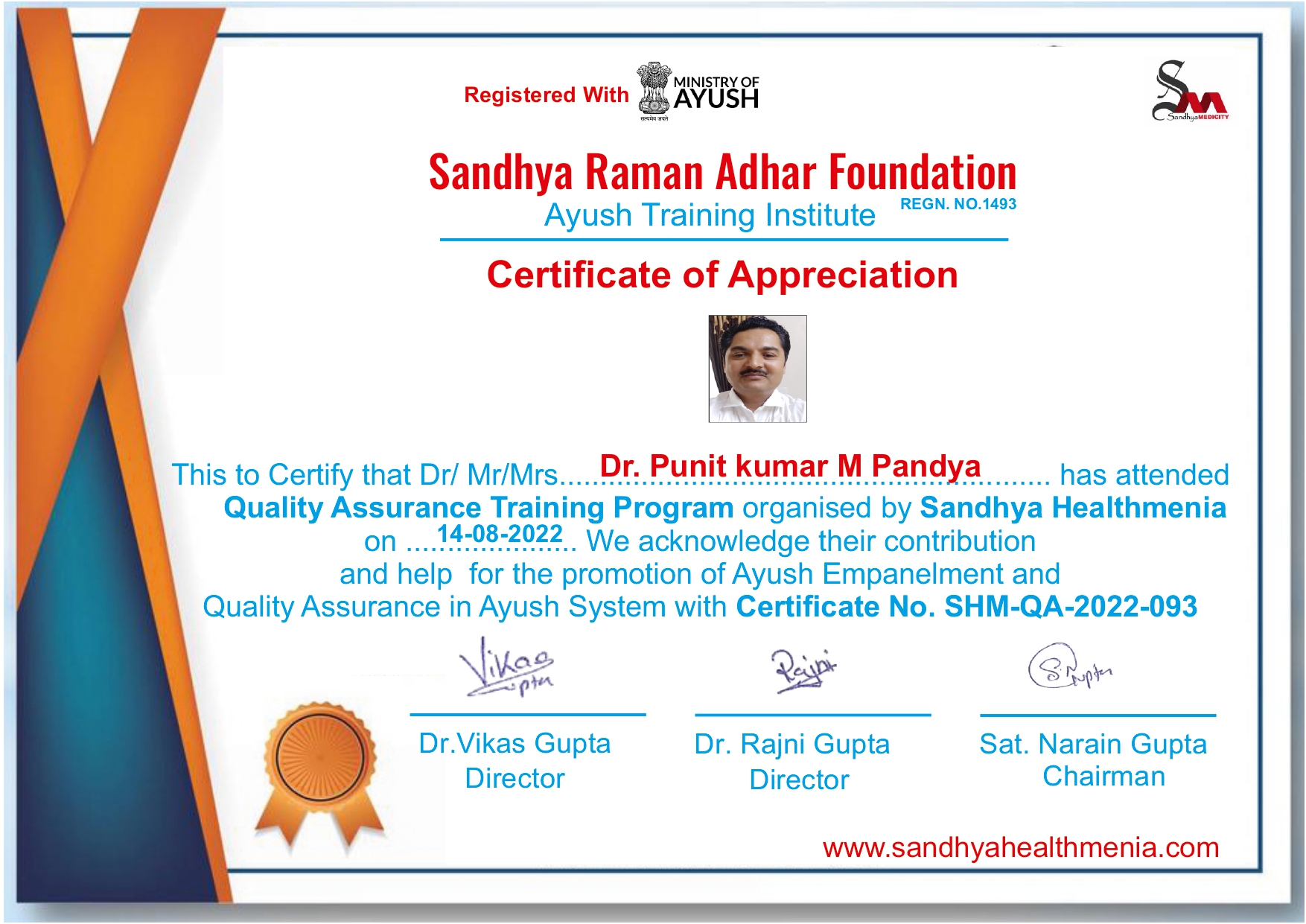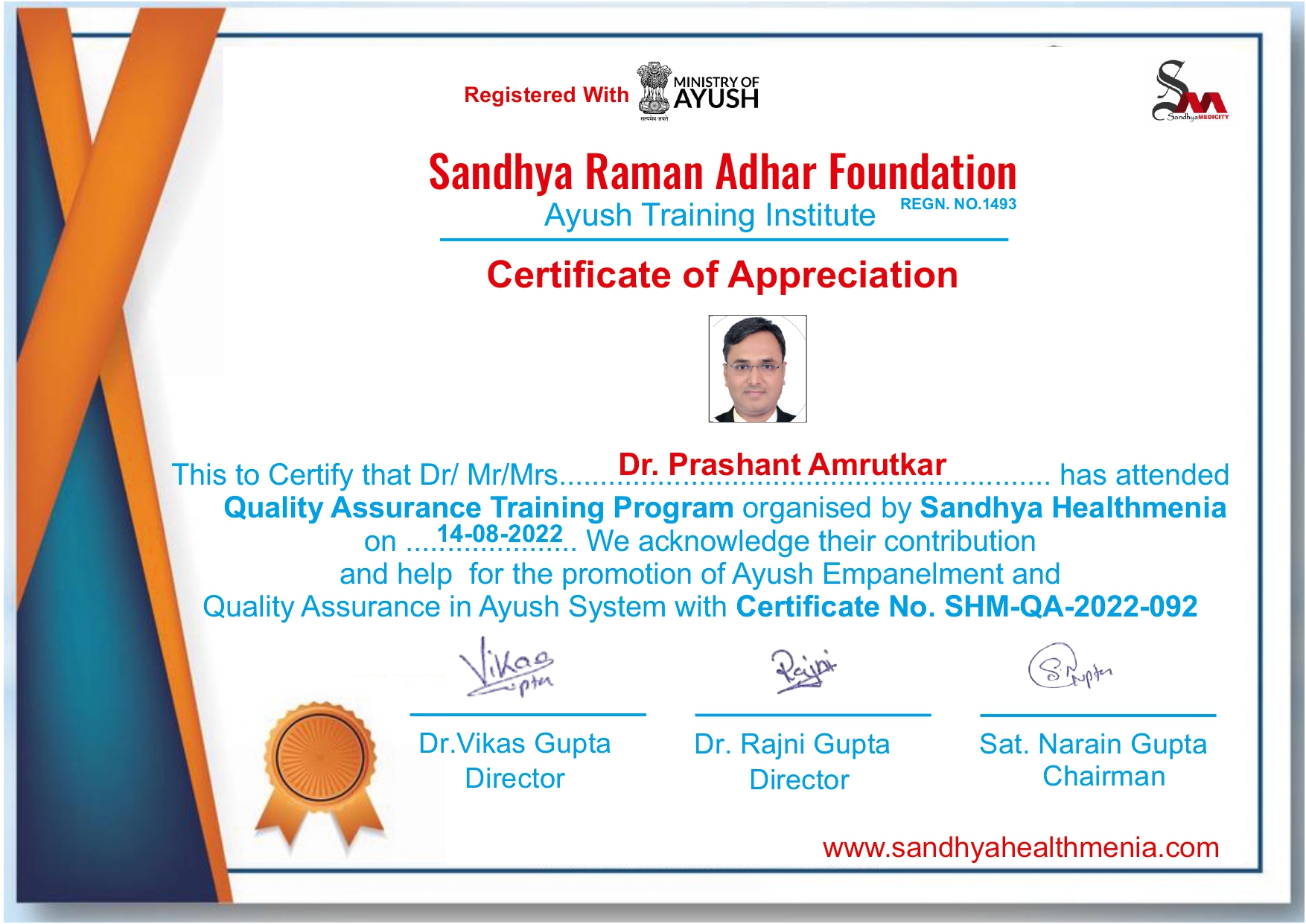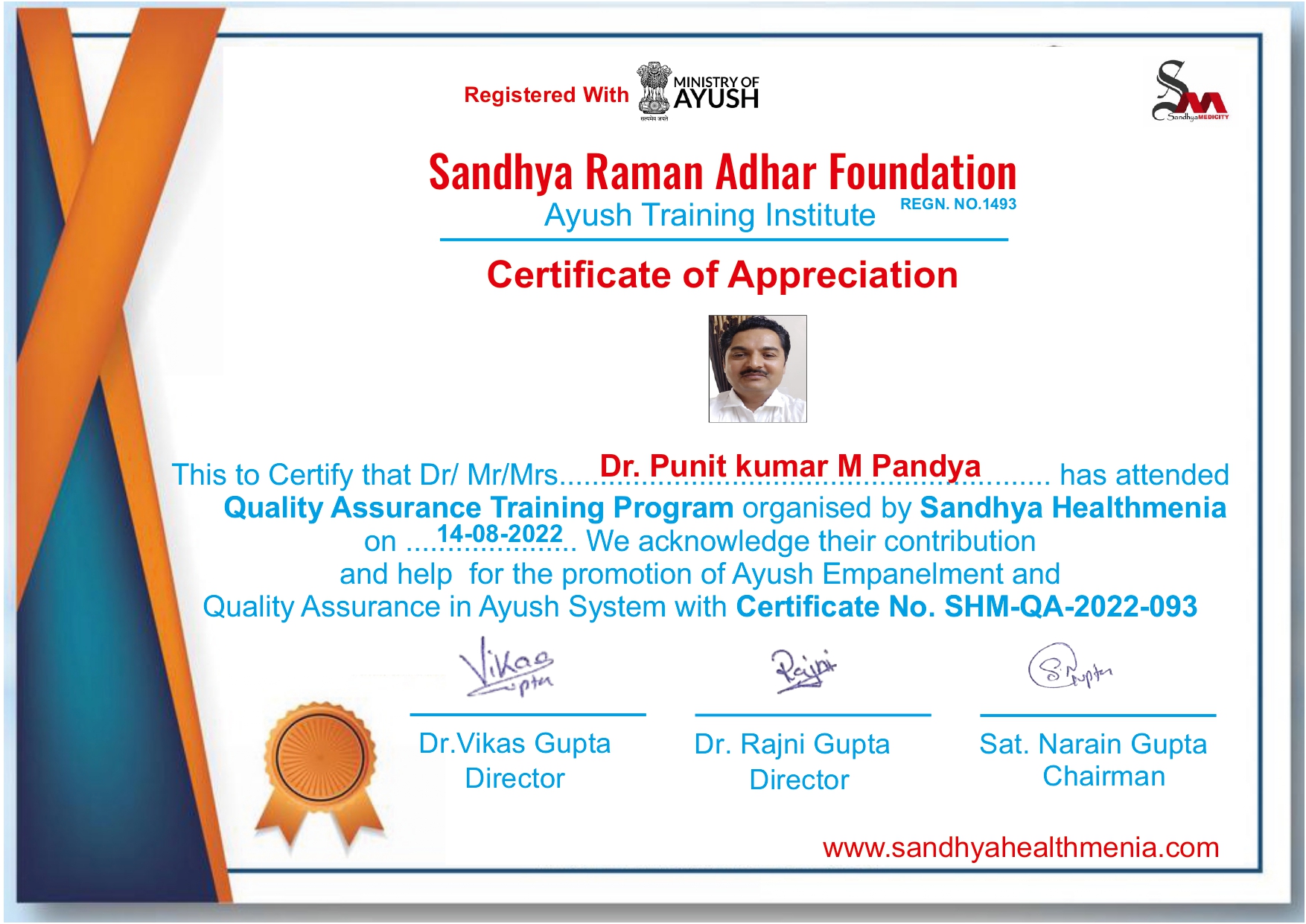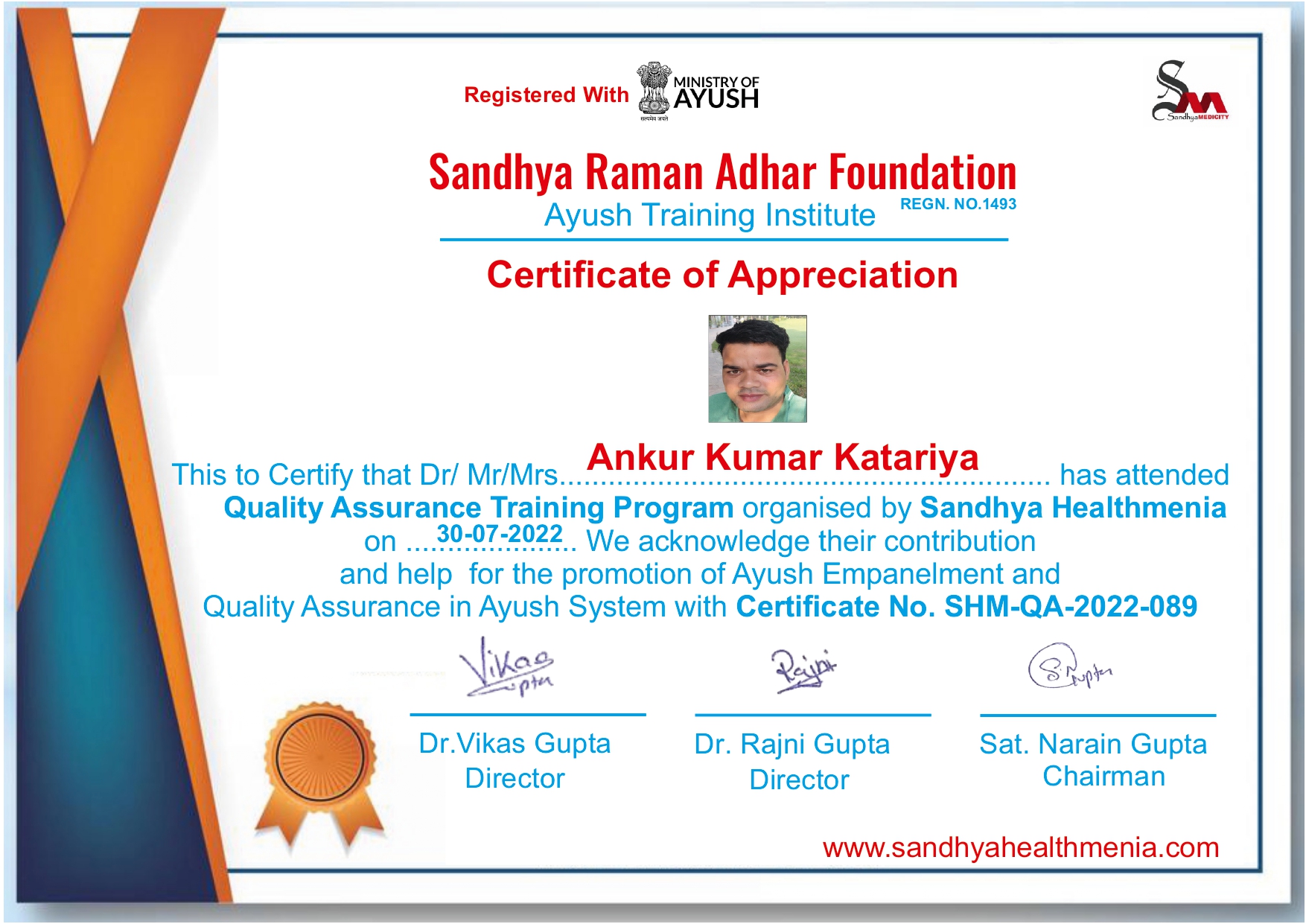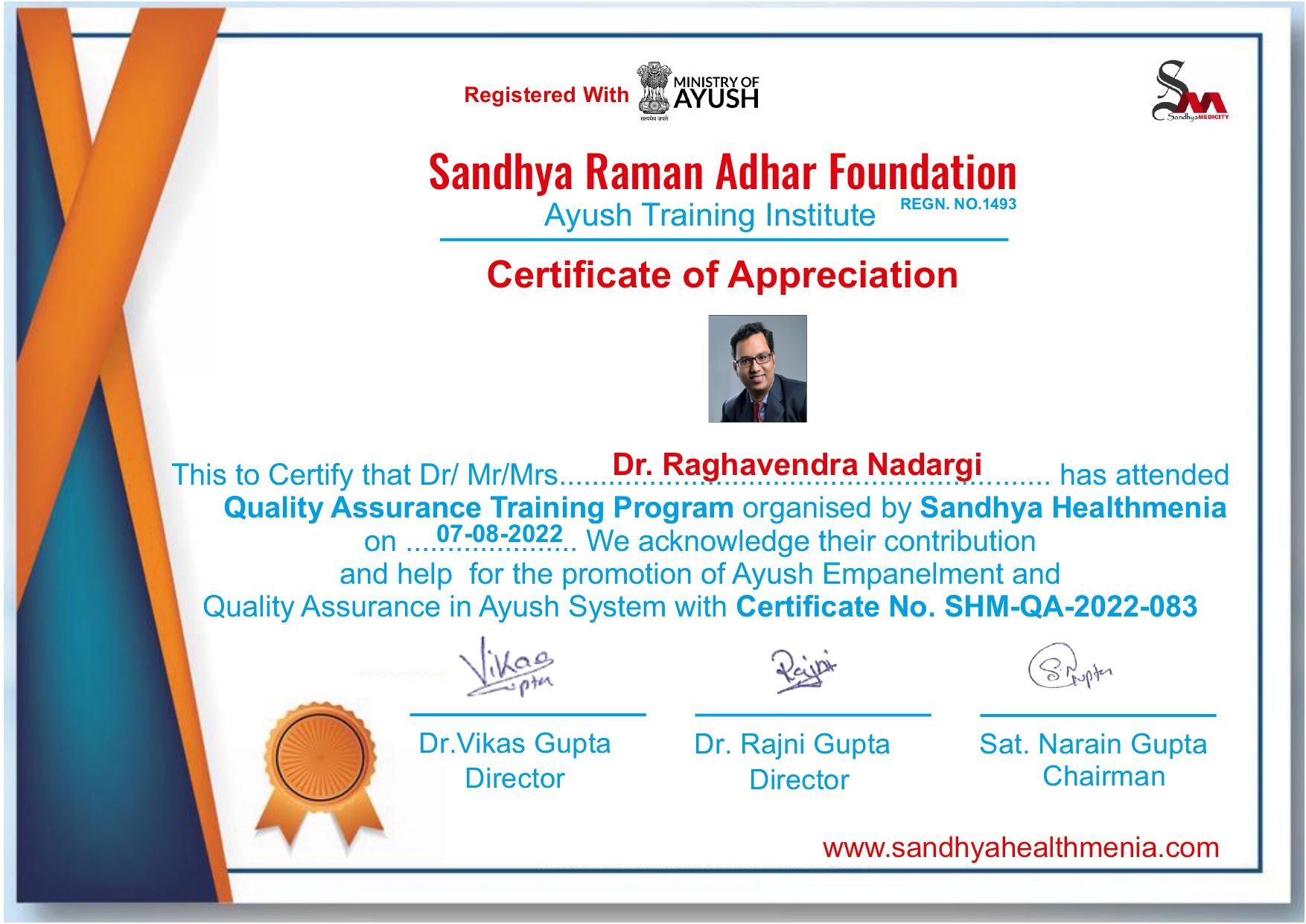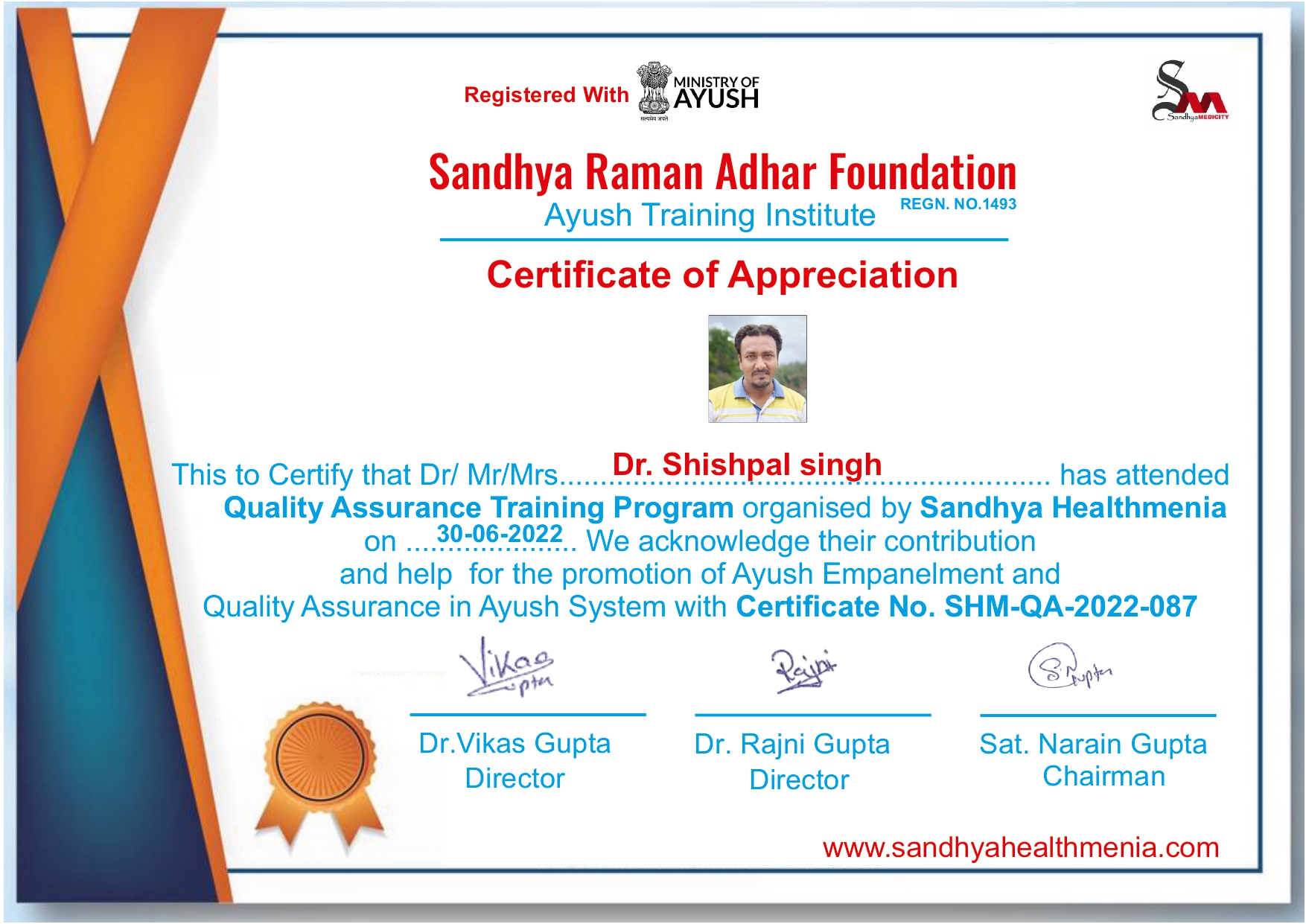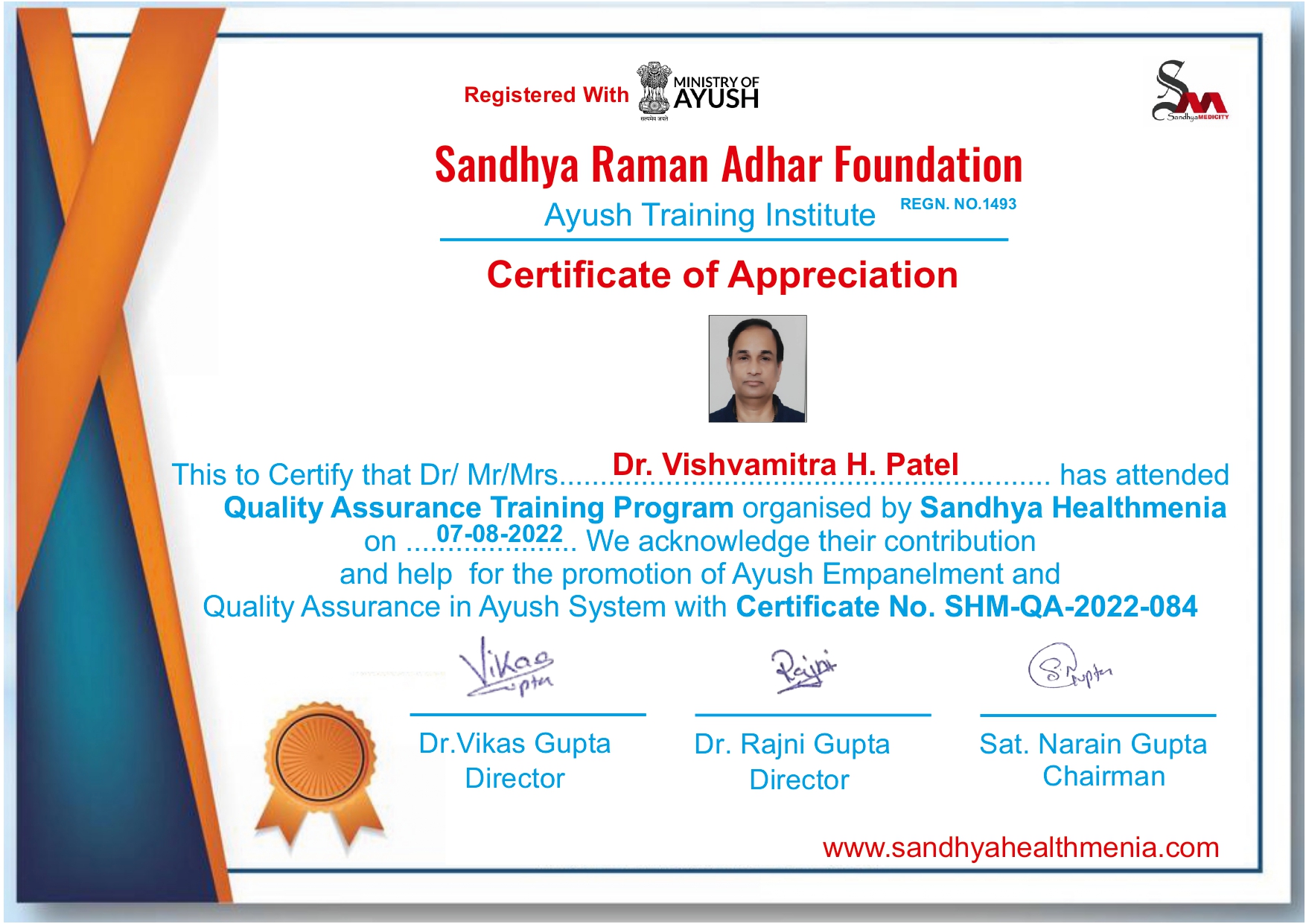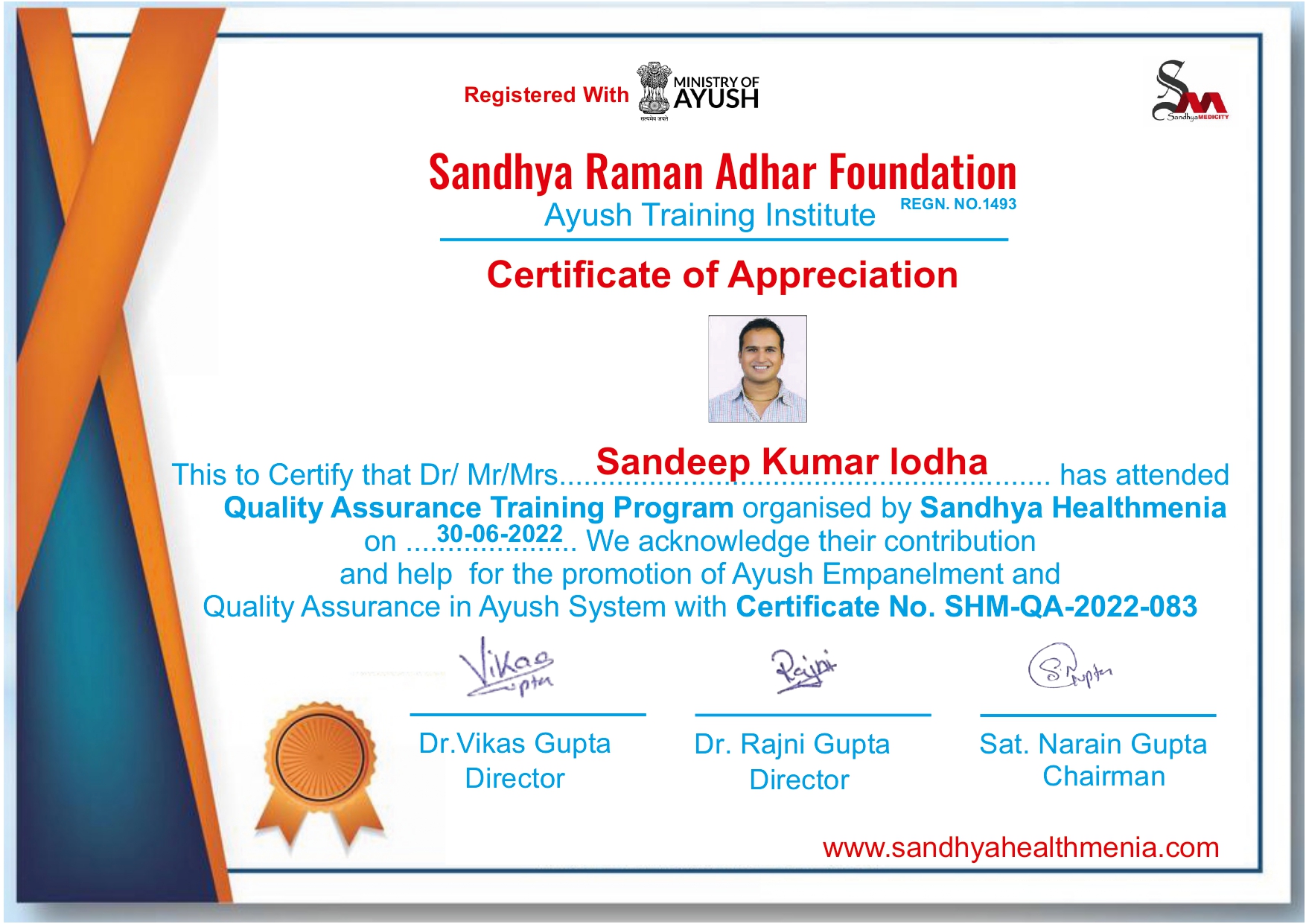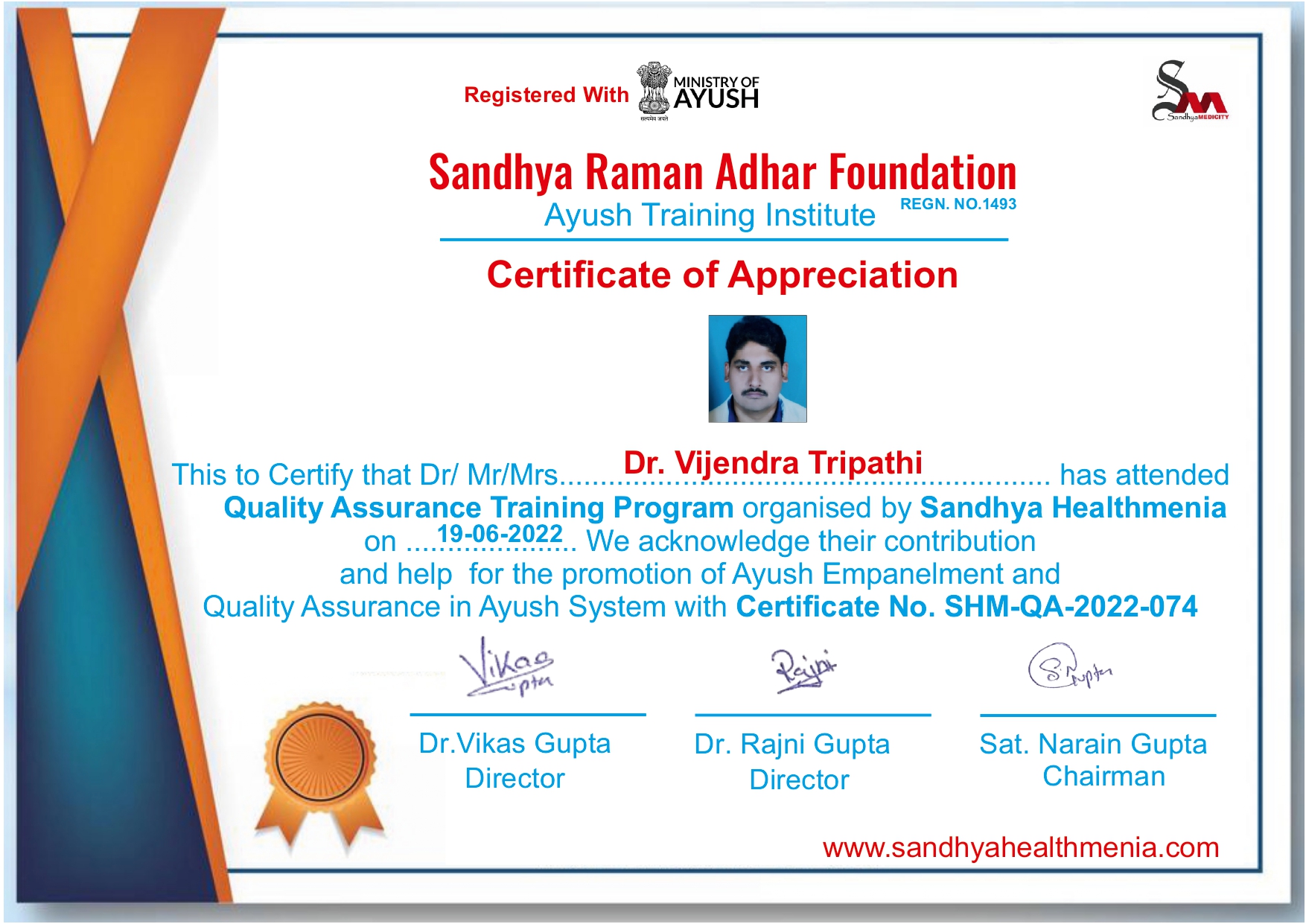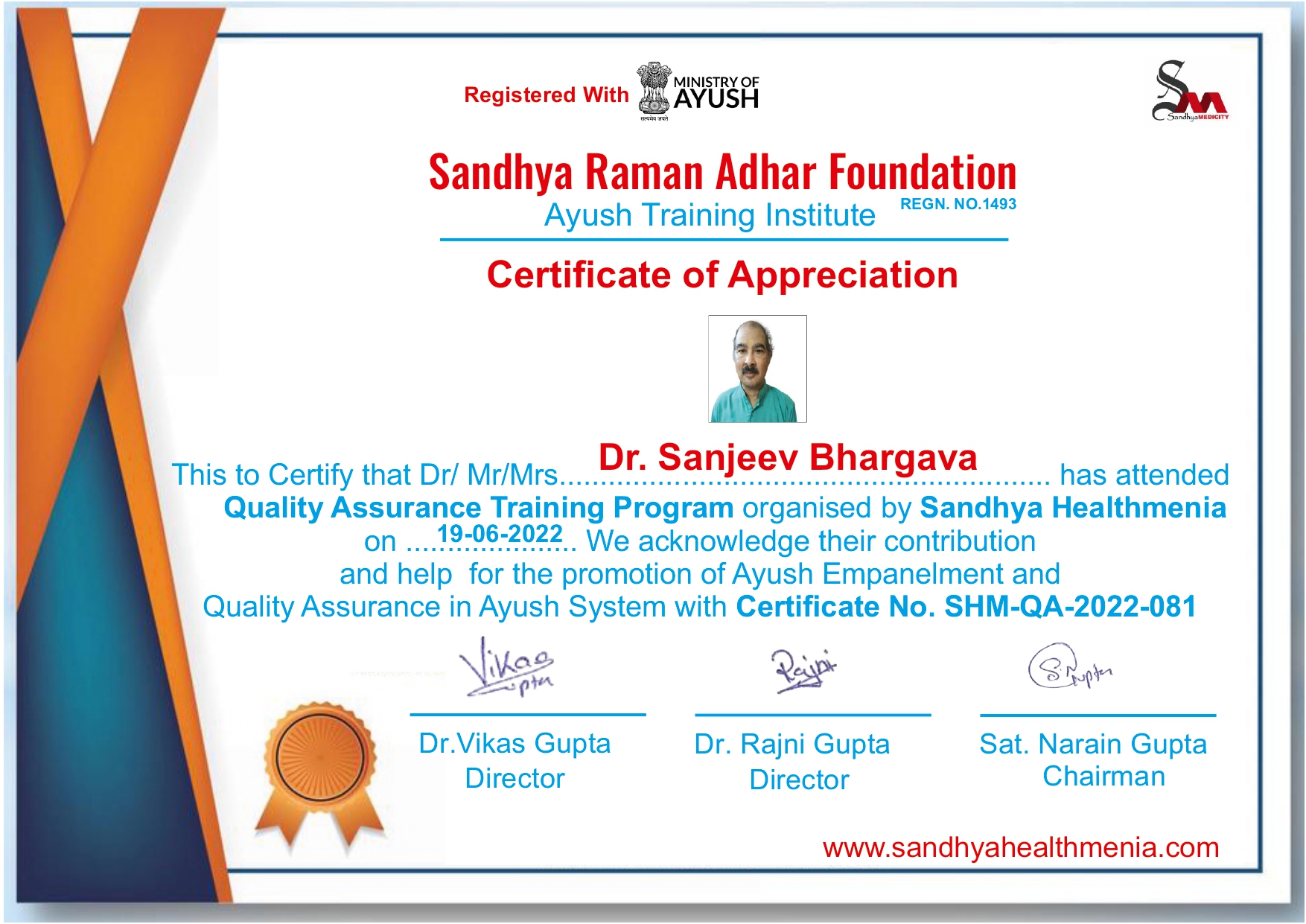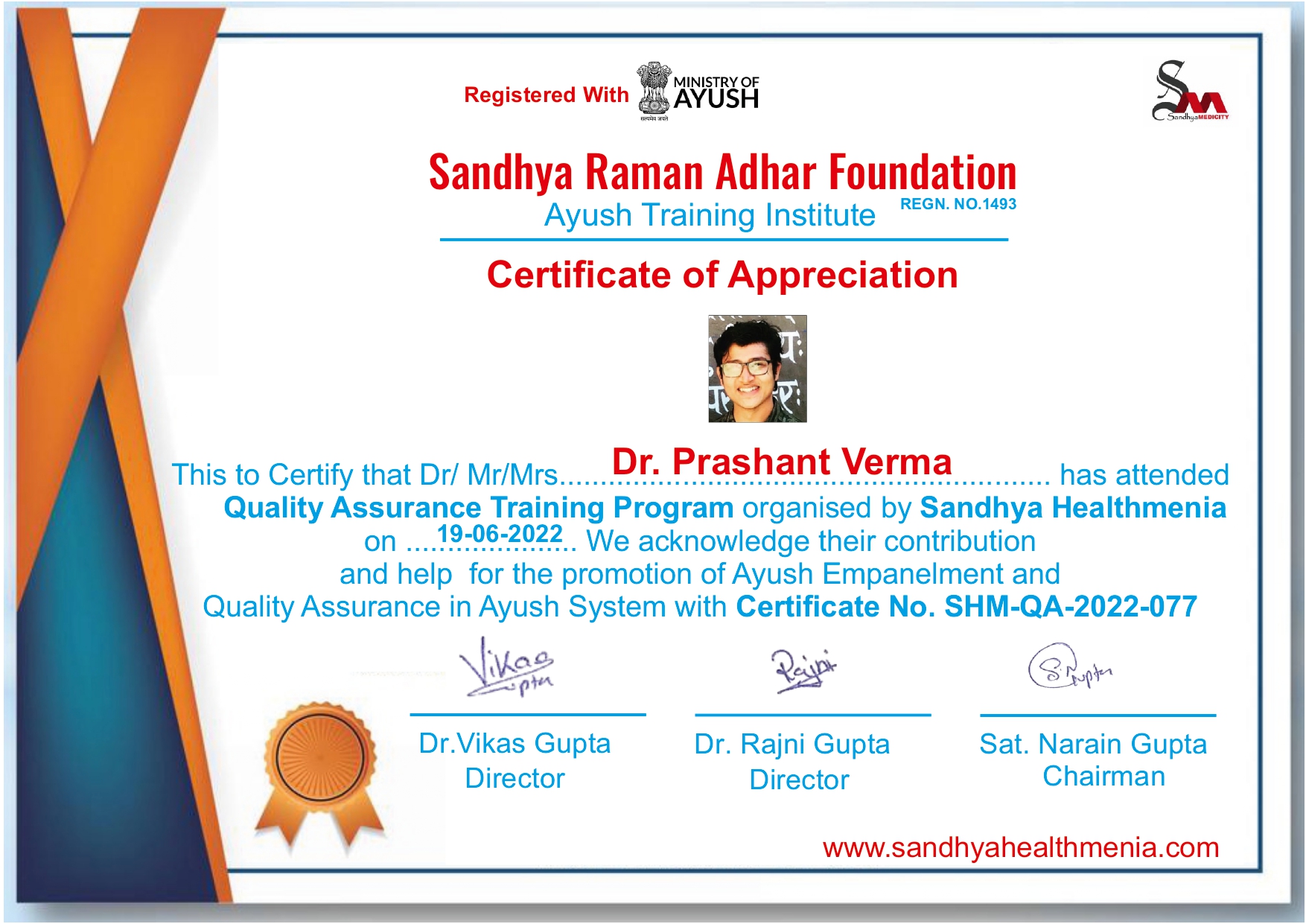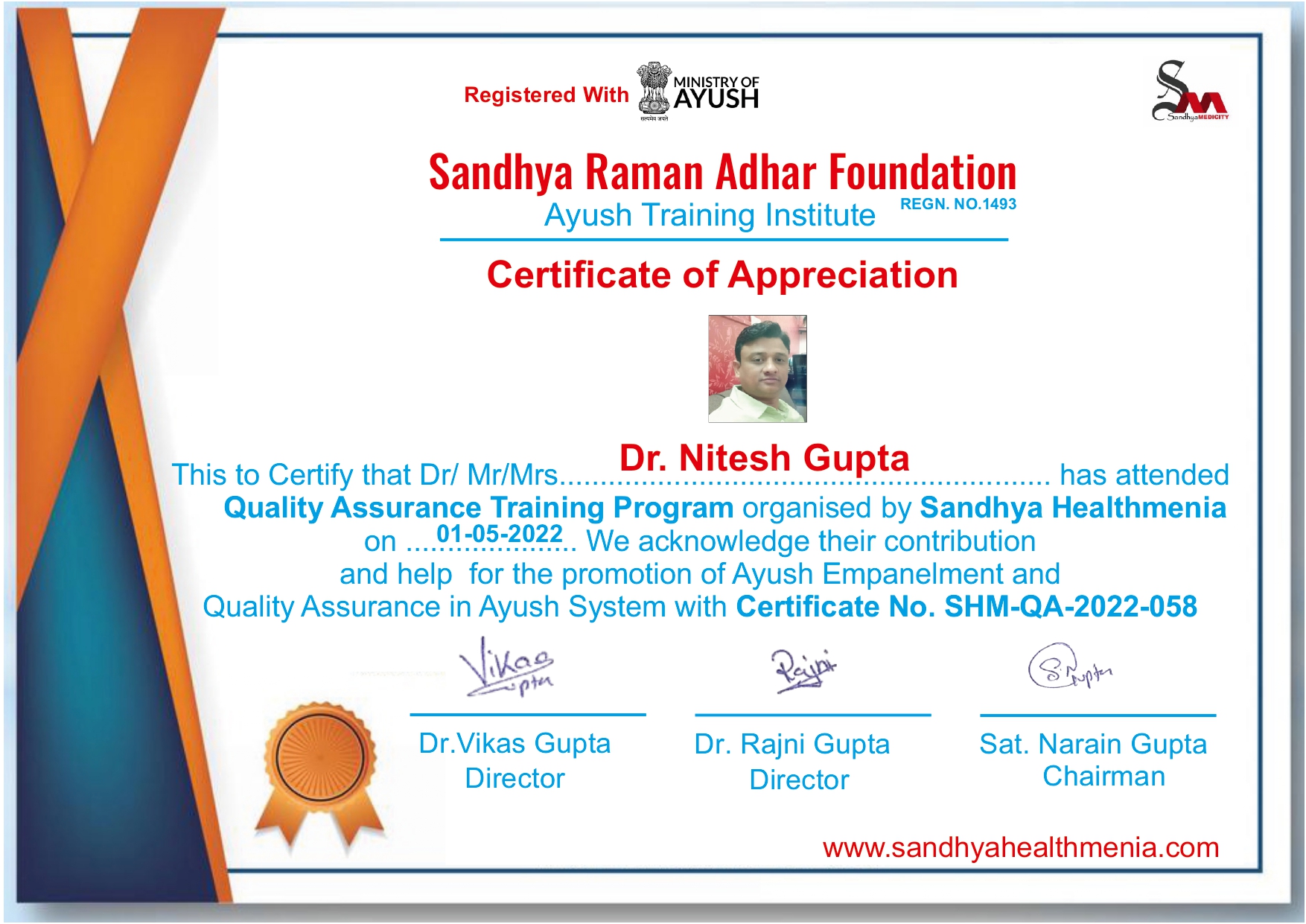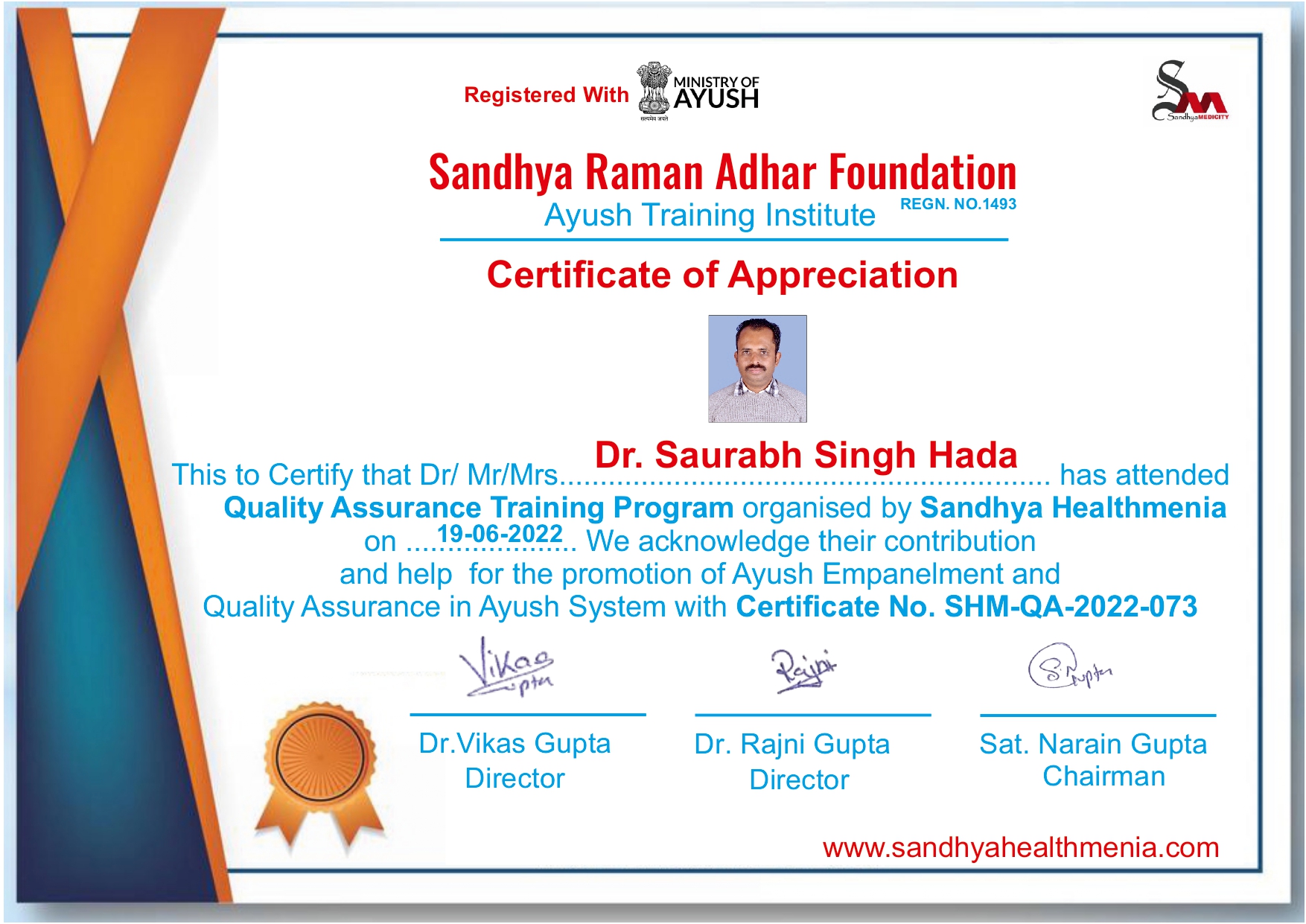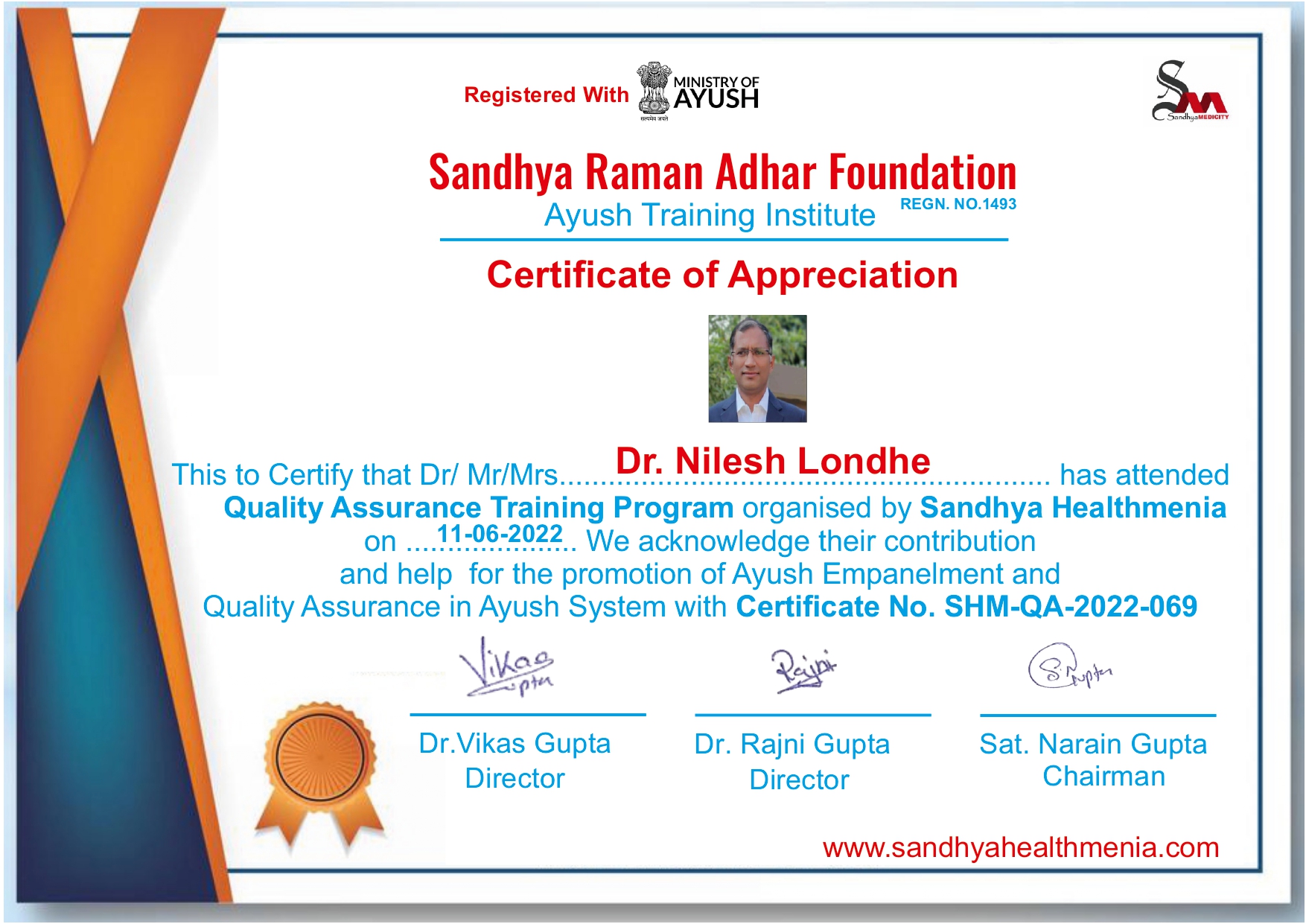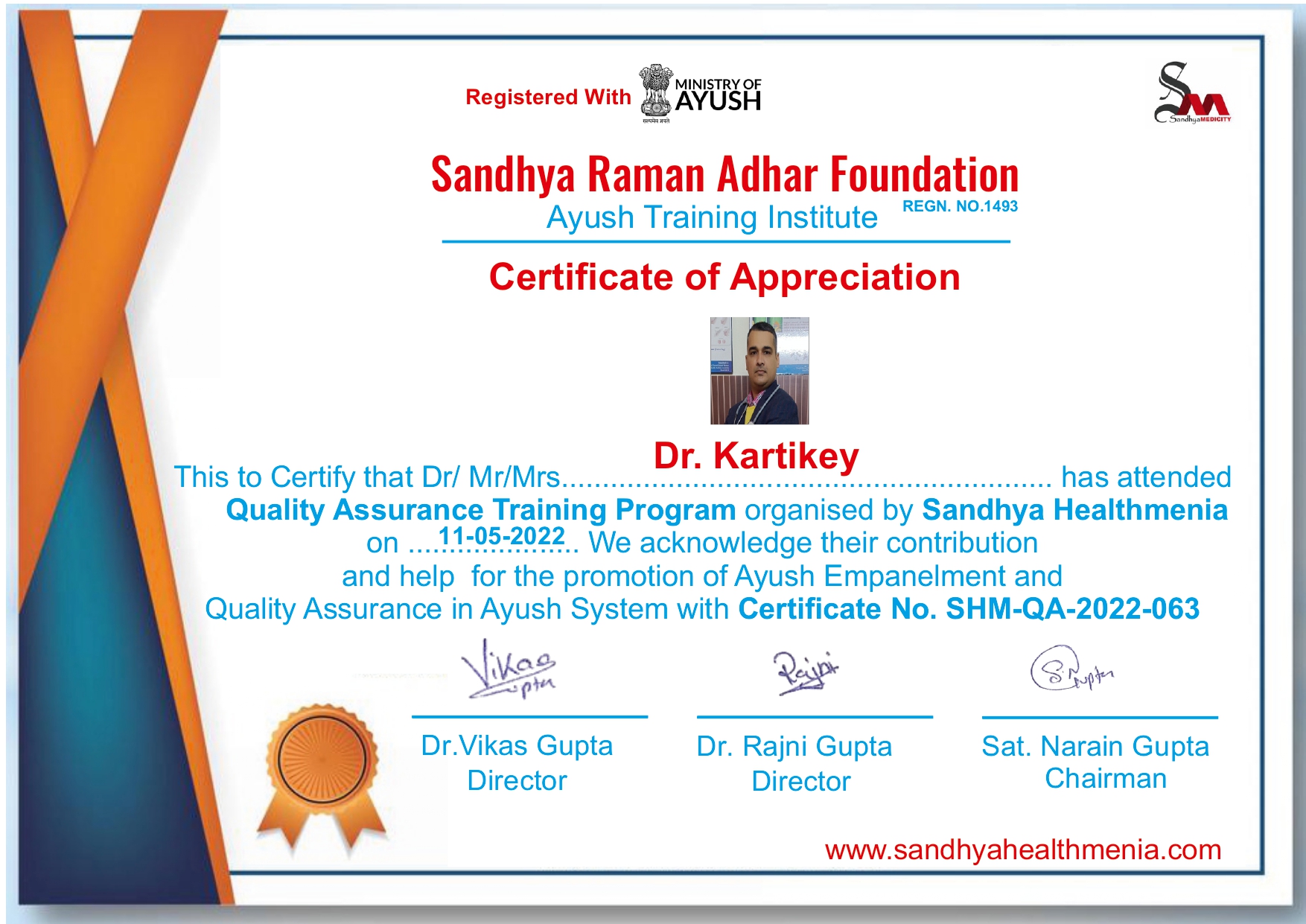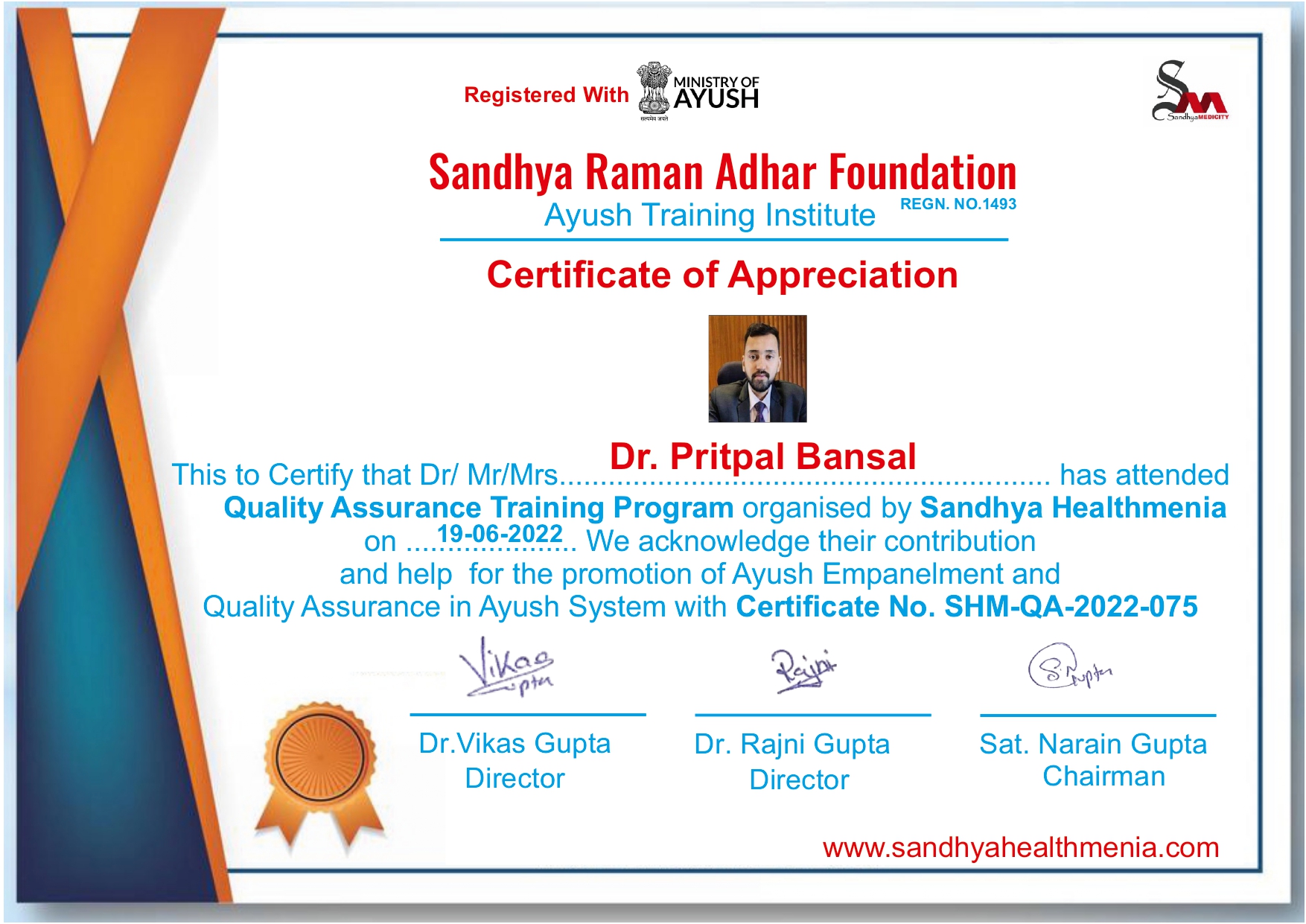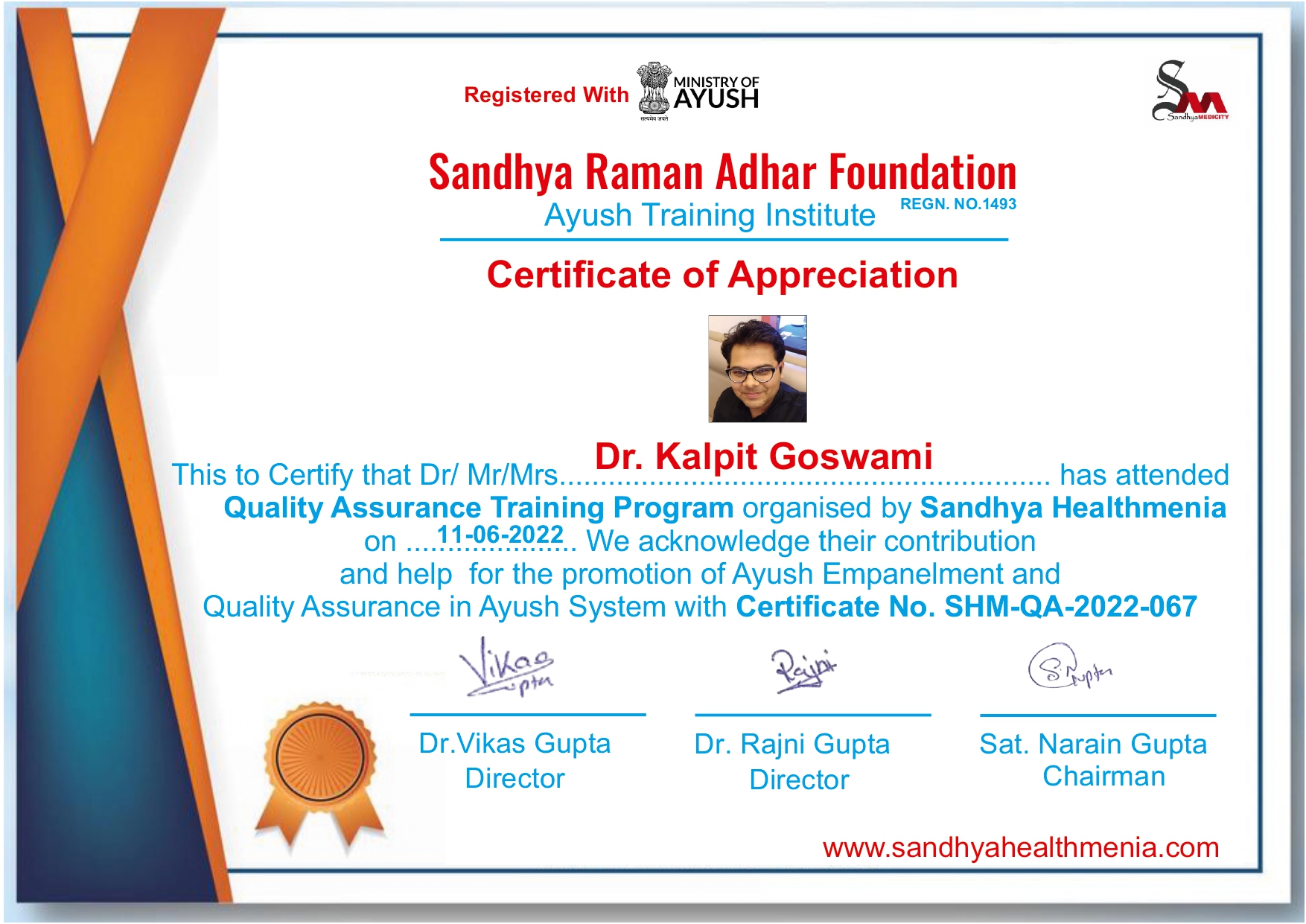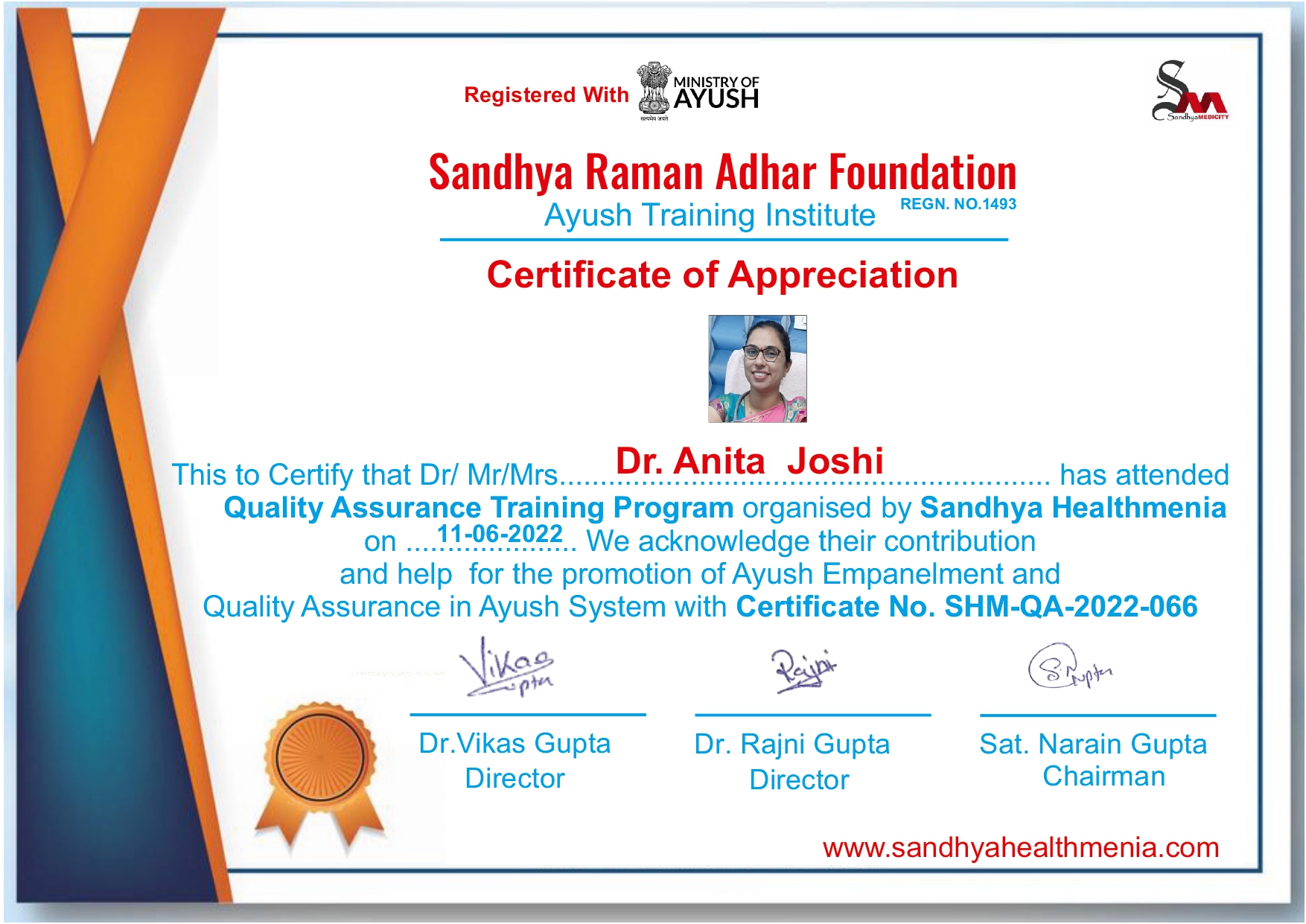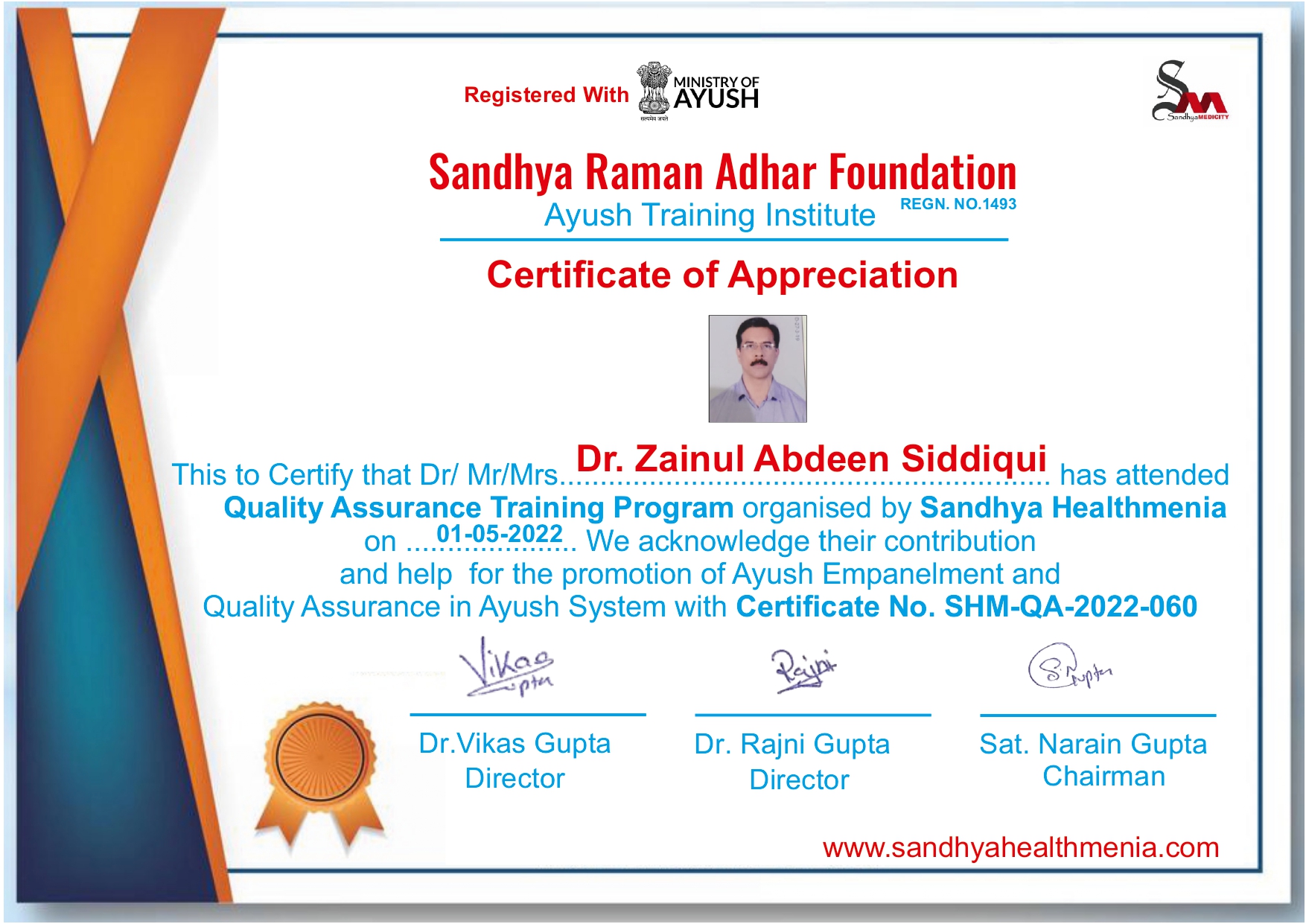 Ayush Empanelment Benefits
Our TPA & Insurance Partners