Best GIPSA consultant with 100+ customers & 5+ years experience
Complete documentation assistance for GIPSA Empanelment
Become a our partner to get free advisory
What is GIPSA Empanelment?
GIPSA Insurance Hospital Empanelment is a crucial aspect of the healthcare industry. It is a health insurance program designed to protect hospitals and healthcare providers from financial losses associated with patient care. The program allows participating hospitals to receive reimbursement from insurers for the services provided to GIPSA patients. Oversight for this program is provided by the Centers for Medicare and Medicaid Services (CMS).
The empanelment process involves the evaluation of the hospital's infrastructure, medical equipment, quality of healthcare services, and the qualifications and experience of its healthcare professionals. Once the hospital meets the necessary criteria and is empanelled, it can provide medical treatment and services to CGHS beneficiaries, who can avail themselves of cashless treatment or reimbursement of medical expenses.
Empanelment ensures that CGHS beneficiaries have access to quality medical care at affordable rates and helps to regulate the cost of medical treatment. It also provides a mechanism for monitoring the quality of healthcare services provided by empanelled hospitals.
Benefits of Getting Empanelled with GIPSA
Benefits of DGEHS Empanelment
Financial Protection: Empanelment provides hospitals with financial protection in the event of a claim made against the hospital for medical negligence.
Enhanced Reputation: Empanelment helps hospitals establish themselves as reputed, reliable, and trustworthy healthcare providers.
Commitment to Quality Care: Empaneled hospitals demonstrate their commitment to delivering high-quality care, attracting new patients and retaining existing ones.
Increased Patient Base: GIPSA Insurance is widely accepted by a large number of hospitals and medical facilities, leading to an increased patient base and potential revenue growth for your hospital.
State Wise Process For GIPSA Empanelment
Delhi

Haryana

Uttar Pradesh

Rajasthan

Punjab

And all states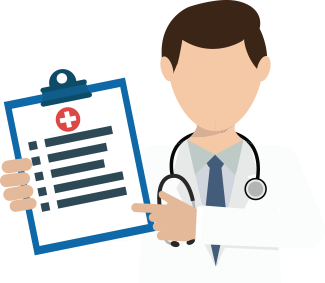 GIPSA Empanelment Required Documents:
There are certain basic sets of documents required by GIPSA Insurance for hospital / clinic empanelment. Apart from the standard list, there are specific requirements which each company has. The list of standard documents include:
Hospital registration certificate
Hospital photographs
Any other Empanelments
Details of doctors and support staff
List of the services provided
Pre-entry/ NABH certification (if available)
Bio-medical waste certificate 
NOC from Fire department
GIPSA Empanelment Procedure
To apply for GIPSA empanelment, healthcare providers need to follow the following steps:
Fill out the application form available on the GIPSA Insurance website.
Upload the required empanelment documents.
Respond to any clarification emails from GIPSA Insurance.
Arrange for a hospital inspection if mandated.
Receive final confirmation from GIPSA Insurance.
Top GIPSA Empanelment Consultant
We are one of the top agents/ consultants for empanelment with GIPSA. Our team includes doctors, healthcare professionals and certified quality consultants. Benefits of partnering with us include