Successfully Completed Our Bangalore Event
NABH & Ayurveda Empanelment Program in Bangalore and you are invited to this program
– Do you know how you can bring the growth of your hospital?
– Do you know how big hospitals grow themselves?
– Do you also have a daycare center?
What is Ayush Empanelment?
Ayush empanelment is empanelment of Ayurveda, Naturopathy and Yoga, Unani, Siddha and Homeopathy Clinic and Hospital with all TPA like Star Health, SBI Health Medi Assist, Private Health Insurance Companies ( IRDA approved), Govt Empanelment like CGHS, DGEHS, RGHS State health scheme and Ayushman Baharat yojna.
 
Seminar Highlights
1. How to Get CGHS Empanelment.
2. How to Grow your Clinic & Hospital.
3. AYUSH Visa
4. Mediclaim Facility in Ayurvedic Hospital/ Clinic.
5. Cashless facility in your Clinic/Hospital
6. How to Prepare a Quality Center (Clinic/Hospital).
7. Doctor Quality Program to Enhance Clinic/Hospital Business.
8. PMJAY Panel for Ayurveda Hospital.
9. How to Apply for Reimbursement Facility TPA & Insurance Cashless.
– Star Health (India's Largest Network)
– SBI General Isnurance
– Aditya Birla Health Insurance
– Medi Assist
– HDFC Ergo
– TATA AIG
– United India
– National Insurance
– Oriental Insurance Etc Panel.
– Corporates Sector Tie-ups
10- Agni karma Hands-on Training
(Benefits)
=====================
-Increase Patient
-Increase your Practice
-Grow your Income
-Govt Certified Centre
-Improve your Self
=====================
Wellness Care Centre Benefits https://youtu.be/o2_EkjLjXt0
– Way NABH Mandatory:- https://bit.ly/2XOYi96
Who can Attend this Seminar
‍

-Ayurveda Doctors
-Yoga Doctors
-Unani Doctors
-Siddha Doctors
-Homeopathy Doctors
-Healthcare Professional
-Nursing Staff
-AYUSH Investors
 
=====================
ABOUT SPEAKER

DR. VIKAS GUPTA
Owner of Sandhya Medicity
B.A.M.S, M.D M.B.A
(Hcs) D.I.P, C.K.S.V
Anorectal Surgeon and Neuro Disorders
Awarded Jewel of Ayurveda By IMA-Ayush
Senior Ayurveda Consultant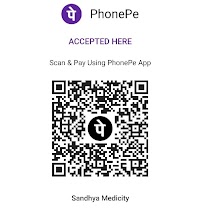 Registration Fee-1100/-
Phone Pay/Paytm: 9212735382
Venue: Savoury Business Hotel
Address : No,84,Hosur Main Road,Near Federal Bank ATM,Madiwala,Bengaluru,Karnataka -560068